RiseVibes: Bernard Hull 'Favourite Hymns'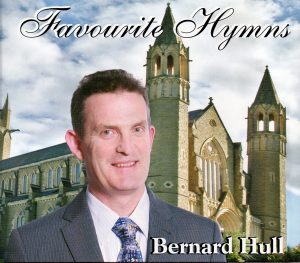 Referred to by one of his admirers as 'a virtt of creativity'irers as 'ual melting pot of creativity', Bernard Hull is an author, singer, actor, composer, photographer, recording engineer…and the list seems to go on.  Probably best known for playing numerous roles in musical theatre and opera, including most of the male roles in Phantom of the Opera, Bernard has also recorded a number of CDs.   His seventh album is 'Favourite Hymns' on which he not only sings, but plays all the instruments including guitar, bass, drums and keys.
As the title suggests, this is a collection of Bernard's favourite hymns, presented in a slightly different way to how we might remember them.   Bernard's treatment includes, at times, an up tempo, catchy re-worked score, use of modern instruments, and additional lyrics.  He injects energy and joy into some of the hymns which have traditionally been, dare I say, quite sombre.
Bernard adds some great drumming and a catchy refrain to All Creatures of Our God and King and a military band feel to Nothing but the Blood.   I like the gentle piano that weaves its way through When I Survey the Wondrous Cross.   Amazing Grace has been given the military tattoo treatment, and includes additional words written and arranged by Bernard that, in case you are in the habit of singing this well known and loved standard without much thought, will bring you back to focussing on God's grace that is so amazing.  And we finally hear the church organ feature prominently in the last track From All That Dwell Below the Skies.
If the voice of an operatic tenor resonates with you, you enjoy singing along to some of the best- known and well loved hymns and you don't mind a little up tempo treatment (almost at times bordering on a bit of a rock feel) then give this recording a try.  So if you miss the hymns of your youth, here's your chance to relive them with a touch of Phantom and a contemporary twist.
To purchase or find out more go to:  www.bernardhull.com
Reviewer: Wendy Rush