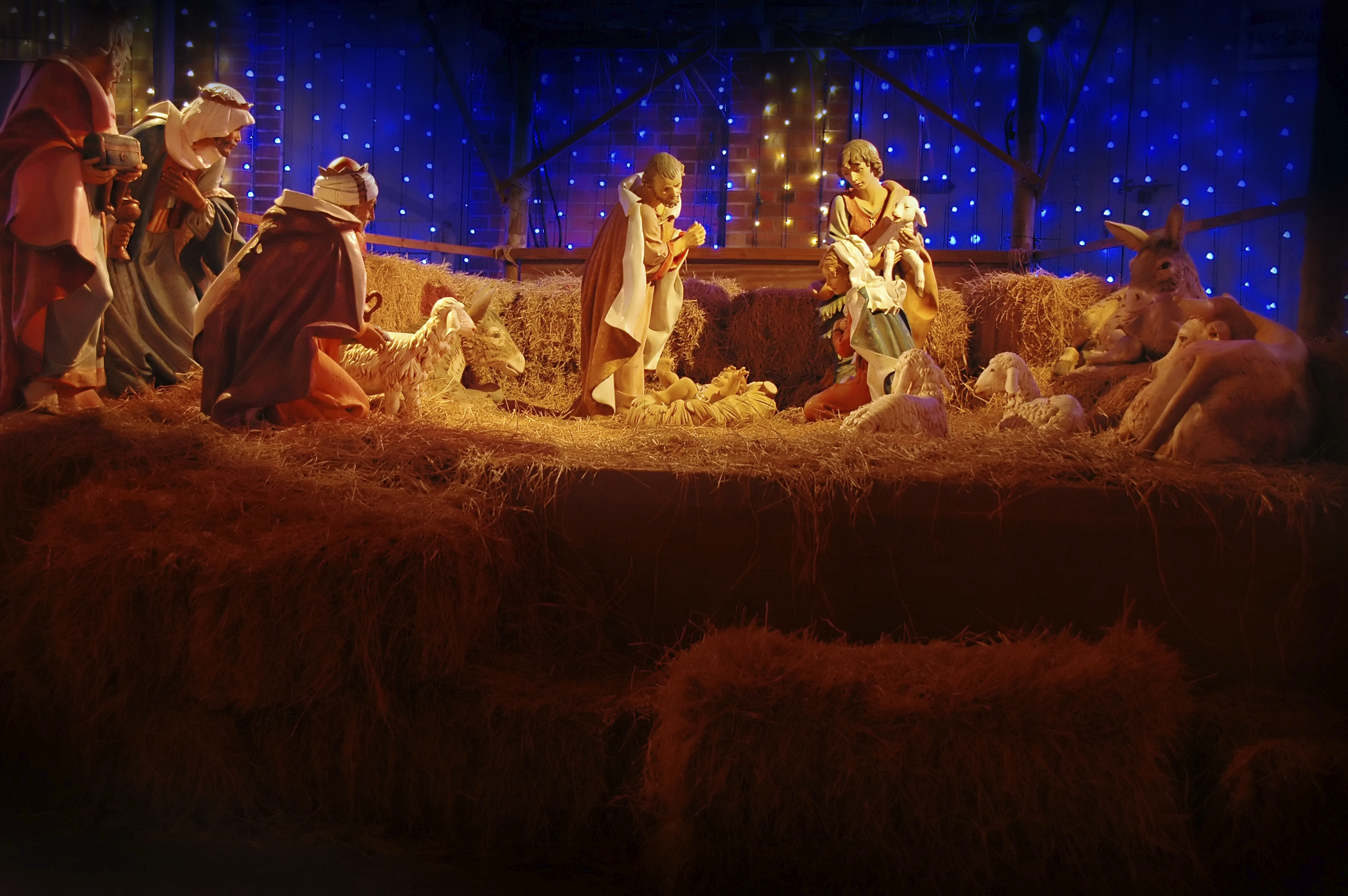 By Rev Dr John Beasy
Each year I visit Melbourne in late November to chair the National meetings of the Australian Baptist movement.  During this time, I take a walk down the Bourke Street Mall. On each occasion my attention is drawn to the huge crowd of people gathered around the Myer shop-front. People are lined up and the lines extend along multiple window displays. People of all ages stare in amazement and wonder at the creative scenes in the window. These scenes have varied over the years, with stories of Santa, Elves, toys, and reindeers. Last year the display was of the Ginger Bread Man. There was much excitement had by all in viewing his adventures with music and lights blazing. As I cast my eyes over this gathering, however, there was not one sight of a manger or baby Jesus.
WHERE was JESUS ? – was my compelling thought.
As I wandered beside the long line of people waiting for their glimpse of the Ginger Bread Man – I noticed further up the Mall, past the main doors of the Myer entrance, a solitary person standing by another window. I walked over, looked closely, and saw in a small window a scene of the nativity. It was off to the side – it was not easy to see – it was not lit up and only one person was there. Everyone else, it seemed, was caught up in the hustle and bustle of the lights and excitement surrounding the Ginger Bread Man.
For just a moment, I felt deeply disappointed that Jesus was not front and centre.  But then my mind went to the reality of that very first Christmas, where Jesus was also not front and centre of people's attention. At that time, Bethlehem was abuzz with activity. It was full house. There was no room for Jesus in the Inn. If that was how it was on the first Christmas, then why should I have expected any more visibility, presence or priority given to Jesus in the hearts and minds of people today?
That Myer moment impressed upon me a most wonderful reality of Christmas –  that Jesus is present, but not in the middle of the commercial frenzy with all its alluring bells and whistles. Rather Jesus is present in the smaller windows of life. He is found by those searching in the right places. The shepherds sought Jesus, found Him, and went away with joy in their hearts. So did the wise men. So did that one person standing at the small Myer window last Christmas. It is always the case. Seek and you will find Jesus.
SO – surprising as it may seem, I have now concluded that the Myer display is actually very close to the REAL Christmas. In fact closer than I had ever imagined. Jesus was there just as he was in Bethlehem, with little room afforded him, but able to be found by true seekers.
If you are in Melbourne this Christmas, go to the Bourke Street Mall. Look at the crowds gathered around the ginger bread man or whatever it will be. You are NEAR Jesus but He is not there. Walk a little further up – seek Jesus out – and in a small, more obscure window, you will find Him. At that moment you will have encountered and engaged with the true moment of Christmas.
Rev Dr John Beasy is Senior Pastor at Enfield Baptist Church and Founder and Director of LifeWell.  He is National Chair of Australian Baptist Ministries, Executive Member of the Baptist World Alliance, Chair of Company of Grace Vietnam and serves on the board of Gospel for Bangladesh. He was regional director of the Department of Human Services in Victoria for 14 years.