Dr Graham Power, Executive Chairman of the Power Group of Companies, South Africa, talks to RISE about running an ethical business in a corrupt environment, his vision for his company and for his country, and the power of prayer.
Article by Wendy Rush
In 1983 Graham Power started Power Construction with one staff member and one vehicle. He never envisaged that the Power Group would one day employ nearly 2,000 people and become one of the largest privately owned civil engineering companies in Southern Africa.  In those early days of small beginnings, Graham was a young man who had worked for one of the largest construction companies in his province. He had worked hard and climbed the corporate ladder but he found there was a cost to every promotion, the greatest of which was his family life.
"I was married to Lauren, my childhood sweetheart, who encouraged me to take the bold step of leaving my 'safe place' and going out on our own.  My father-in-law assisted with some financial seed money and together we set out on a journey that would last for the rest of my life.
"We never set out with a well-defined vision, we just wanted to be able to secure the benefits of my hard work for my family and to escape the red tape of a large corporate company. We wanted to determine our own destiny and not march to a tune being played by someone else."
Graham believes that the growth of the company and the exponential doubling of their turnover in the first five years was due to the quality of the people he surrounded himself with.
"Many of my colleagues from my first company indicated that they would count it an honour to join me should the opportunity present itself.  These people had a desire to improve their status; they had a strong work ethic and were faithful. Interestingly some of these people have been with Power since our inception.
"We also set about creating visual graphs and charts, setting clear goals and targets for each operation on every project. This meant that employees who had been doing manual labour such as brick laying or truck driving for many years could now see the hourly progress and results of their labour and could get excited about their work.  As we set goals, achieved our objectives and created a strongly participative and competitive work force we saw the company expand. Self monitoring and goal setting allowed us to get the best out of every staff member."
The growth of the Power Group is all the more remarkable when you realise that Graham was determined to run his company ethically in a country where corruption is endemic. And the global Corruption Perception Index (DPI) shows that South Africa has dropped significantly over the past 10 years.
"We are currently number 72 out of 175 countries monitored by Transparency International, and there is no evidence that we are able to change this perception.
"Our situation is further compounded by the fact that many of our high-ranking government officials are either involved in corruption clandestinely or overtly. Our president, Mr Jacob Zuma, is currently facing corruption charges and there is a growing tide of public displeasure with the degree of wastage and misappropriation of government funds.
"Despite this situation most South Africans believe that our Constitution has within its scope to protect and purge our nation of this crime that ultimately affects the poorest. The truth is the corruption in Africa is systemic and the result is systemic poverty."
Graham likens systemic corruption to a cancer that is chewing away at the very core of South Africa's society, where the source is often greed and self-empowerment at the expense of others. He says the problem of corruption breeds in an environment where there is minimal or no accountability and where nepotism and cronyism become the accepted norms.
"It takes great courage to stand against the tide. The 'flow' of corruption is like a filthy, dirty river and it is only as we join together as individuals, government and businesses that we will be able to stem the flow.  Making a stand against corruption means standing up in the crowd and being willing to lose contracts or deals for the sake of justice. I believe that despite the difficulties and the challenges presented by running an ethical company it is possible to do clean business, make a profit and be successful."
Graham's desire to make a stand against corruption led him to found the Unashamedly Ethical Campaign which promotes ethics, values and clean living across all sectors of society. The campaign is currently sweeping South Africa, Africa and across the globe and is bringing about a tangible change to the lives of individuals, and even whole companies and industries.
"The decision to start Unashamedly Ethical was as the result of a vision that the Lord gave me.  The words of 2 Chronicles 7:14  'if my people, who are called by my name, will humble themselves and pray and seek my face and turn from their wicked ways, then I will hear from heaven, and I will forgive their sin and will heal their land'  became the foundational call of this vision.  First we called the body of Christ around the world to gather, unite and pray. This was the beginning of the Global Day of Prayer which over ten years became the largest prayer gathering in all recorded history.
"Then I believe that God impressed on me, with another vision, that now was the time for us to turn from our wicked ways.  This was the beginning of the second wave".
The first step in setting up Unashamedly Ethical (UE) was to encourage individuals and business owners to sign the UE pledge form. This would serve as a public reminder of the pledge to honour values, ethics and clean living. This meant that there would be accountability to expose collusion and corruption. There are currently tens of thousands of individuals and five thousand companies who have already signed this pledge form in South Africa.
The second step was to establish an electronic database that gives the public the opportunity to select and work with like-minded companies and individuals, knowing their practices are 'above board'.
The third initiative was the implementation of an ombudsman to handle any complaints or queries from signatories regarding the non-ethical behaviour of UE members.
"There is no doubt that we are seeing a growing awareness amongst people of all walks of life and that there is a growing desire to do the right thing.  There is traction and a growing brand identification with companies using the UE logo on vehicles and letterheads.  We believe that we will soon be reaching a tipping point."
But in the beginning, Graham recalls that aiming to be a totally ethical company was not an easy decision to act upon and even some of his colleagues and managers doubted the company could continue being financially viable.
"Looking back with hindsight, we can see that our company expanded and that we have impacted some of the practices within the construction industry, but at the time we did not know what the consequences of our decision would be."
When Graham became a Christian he had no idea what God had in store for him.
"I accepted the Lord in 1998, at the age of 43 when my company was well established and I was financially secure. I had all the trimmings that made life exciting; holiday homes, fast cars, farms, boats and prestige in the corporate world.
"At this time I was a Christmas and Easter Christian and despite having a praying mother, never seriously considered the place of God in my life.  I was frequently invited to men's gatherings. One such meeting was a breakfast where the South African cricketer Peter Pollock shared his testimony.  At the conclusion of the meeting I gave lip service to a prayer of commitment. Blindly repeating the words, I never imagined how that morning would become the turning point of my life.  It was a watershed day.
"A few weeks later, alone in my study I got on my knees and with much repentance surrendered my life to Christ 24/7 (24 hours a day, 7 days a week)."
When Graham felt God's call to start Transformation Africa, the Global Day of Prayer and Unashamedly Ethical – each in themselves significant initiatives – he understandably felt some trepidation.
"God clearly spoke to me about these movements in a vision.  The words and clarity of the vision were so clear that I prefer to call them an instruction.  As a new Christian my response was one of much apprehension.  My strongest opposition came from the disunity and tension between Charismatic and traditional denominations.  The church in our city was divided and in some cases even hostile towards the notion of working together."
Graham and his wife Lauren also 'host' Eagles Rising Ministry on Elandskloof Farm (from where the business operated for the first few years). Eagles Rising is home to teenagers who grew up in black-only townships or ghettos.
"When I started my own company in 1983, Lauren, our three young children and I lived on the farm, Elandskloof.  Situated three kilometres from this place is a large squatter community where people live in tin shacks with no running water and exterior toilets.  The poverty is overwhelming and unless someone steps in, the youth of this community are locked into a hopeless future.
"Lauren and I felt that we wanted this place to be a place of refuge and hope. Young people between the ages of 25 -30 are invited to join a one year program.  Throughout the year they are trained in Biblical principles, equipped with technology and leadership training.   Each student is empowered by mentors who walk with them and help them to discover their destiny. At the completion of the year we help them to find employment or to further their studies.
"The vision for the centre is to empower young people to discover their true destiny in Christ and to assist them as they find their calling and participate as responsible citizens, ready to bring about change in our nation."
Graham's family was his primary motivation for taking that initial bold step of establishing his own business all those years ago – and they are still at the heart of everything he does.
"Second to my relationship with the Lord, my family are the most important people in my life. Lauren and I have three children, of which the eldest two are married, and five grandchildren and nothing brings me more joy than spending time with my family."
As for the future, Graham says that Africa is still regarded as the most corrupt continent but his desire and prayer is to see this change in the next few years.
"It is anticipated that by 2050 Africa will have the largest population, and so we need to prepare ourselves for what lies ahead.  Our company's 100 year goal is to improve the quality of life in Africa through infrastructure development.  I intend to live every day of my life in seeing this goal accomplished.
"Looking back over the years I know that obedience and faith have brought the greatest joy to my life. There are no words to describe the joy of handing over house keys to an 80 or 90 year old woman who has never owned a home.  Her tears of gratitude and her shaky hug make my heart fill with joy and I know that the best is yet to come."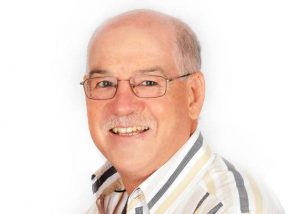 Dr Graham Power is the founder and Chairman of the Power Group of Companies, one of Southern Africa's leaders in the field of civil engineering construction, turnkey property development and infrastructure. He is the initiator and leader of the movement that has come to be known as the "Global Day of Prayer" and the founder of the Unashamedly Ethical Campaign. He is a published author and holds an Honorary Doctor of Letters Degree from Nyack College and the Alliance Theological Seminary in White Plains, New York. Graham was in Adelaide to speak at the South Australian Prayer Breakfast.
See these websites for more about the Power Group powergrp.co.za, Global Day of Prayer globaldayofprayer.com and Unashamedly Ethical unashamedlyethical.com.